The world's most expensive pearls, revealed
Whilst diamonds and gemstones often steal the limelight when it comes to expensive jewellery, we're taking a close look at an incredible string of pearls, dubbed to be amongst the world's most expensive. 
The Cowdray pearls 
When the Cowdray pearls first appeared at auction in 1937 at Sotheby's London, the catalogue stated: "There is probably no finer collection of such pearls in existence." Over 80 years later, the statement is even more true, as prices for natural pearls have soared in recent years.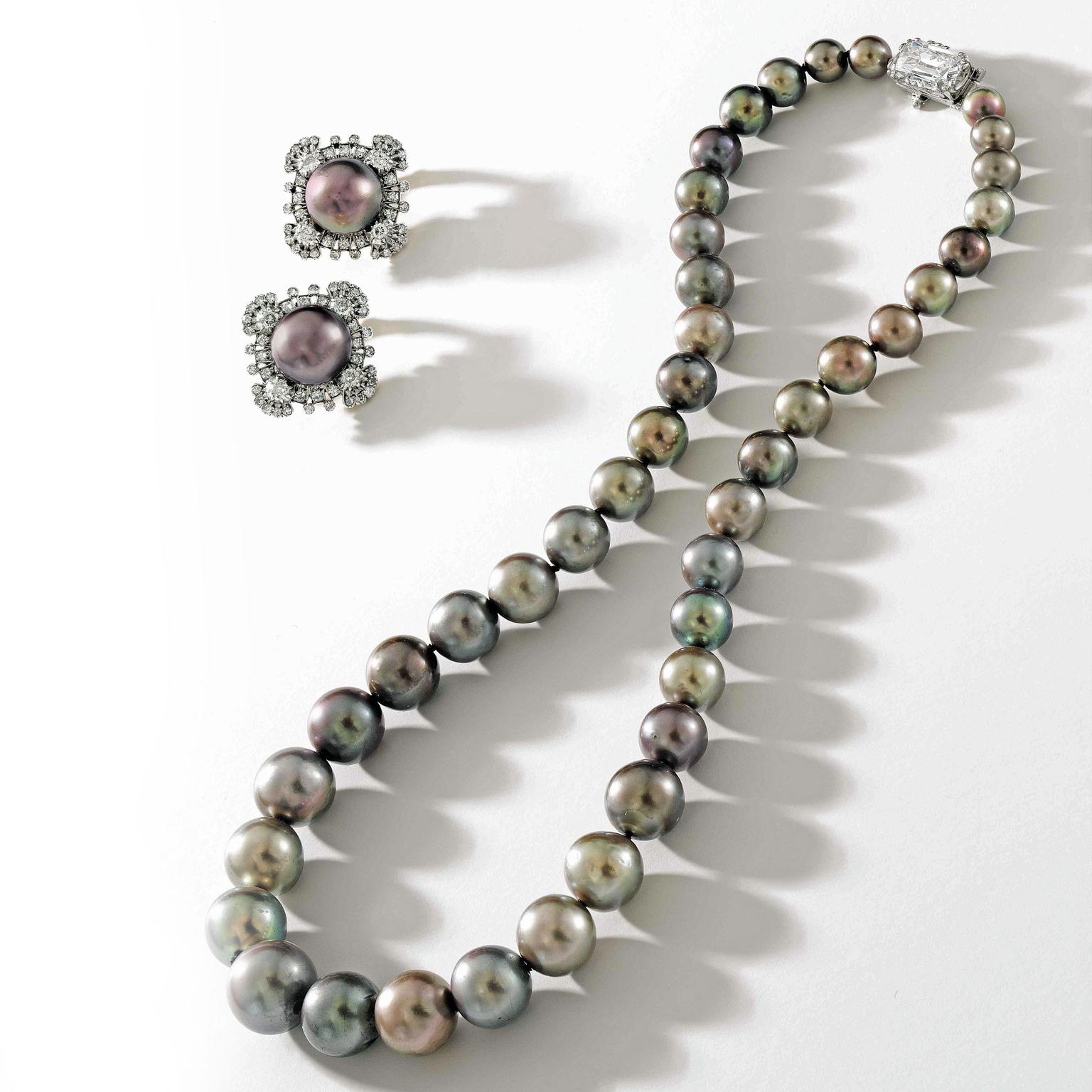 The grey varieties are particularly rare, as saltwater oysters only produce between one to three pearls at a time, and these are usually white or cream in colour. In 2012, Sotheby's New York set a world record for a single natural grey pearl at $1.9 million, and here is a jewel composed of 42 uniformly shaped pearls ranging in lustrous colours from brown to grey with overtones of pink, purple and green.
The necklace originally belonged to Elizabeth, Viscountess Cowdray, the wife of Weetman Dickinson Pearson the 1st Viscount Cowdray. Each pearl set on the necklace has a unique colour as they are untreated rare natural saltwater pearls. The necklace is the perfect neck length at 43.2 cm long.
The clasp of the pearl necklace is joined together with a striking rectangular mixed cut diamond measuring 11.4 -6.8mm. The fortune of the Cowdray is from the success of a building and contracting business developed during the late 19th century by Weetman Dickinson Pearson the 1st Viscount Cowdray.
The pear necklace belonged to his wife Viscountess Cowdray, Lady Pearson who was a collector of fine art, furniture as well as these remarkable coloured pearls. This stunning necklace fetched over $3.35 million USD in 2012 when it was put up for auction at Christie's in London.